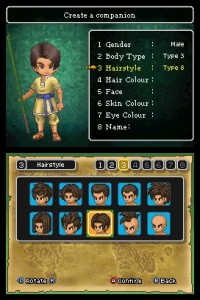 Select Canadian GameStop/EB Games locations across Canada are hosting exclusive Dragon Quest IX: Sentinels of the Starry Skies Tag Mode events on Saturday, July 31, from 2pm – 4pm. Along with trading maps with other attendees, players will also be able to download an exclusive map, and have the chance to win a Midnight Blue Nintendo DSi XL.
Canadian Gamers can find out which stores are participating by visiting: http://www.gamestop.ca/dragonquest
For U.S. gamers, you aren't left out either with your event on the same day Saturday July 31st from 1PM to 4PM at select stores here.