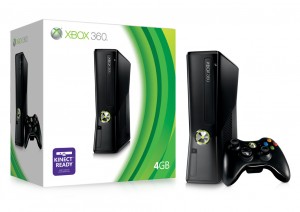 Hot off the heels of CES, Xbox is kicking off 2012 with new entertainment app launches.
Building upon an expansive catalog of live and on-demand TV shows, movies, sports and music and continuing to deliver locally relevant content to Xbox LIVE members around the globe, the following apps will be available in various regions on Xbox LIVE starting today in Canada and Germany:
– Astral Media's Disney XD (Astral Media). Canada
– Mediathek/ZDF (ZDF). Germany
– Real Sports (Maple Leaf Sports). Canada
At CES, we also announced a new partnership with News Corporation, and will soon bring FOX broadcast programming, The Wall Street Journal, Fox News Channel and IGN to Xbox LIVE. News Corp. apps are scheduled to launch in 2012, so prepare to watch your favorite FOX shows, including "Family Guy," "House," "New Girl" and "Glee," have access to Dow Jones Newswire and MarketWatch from The Wall Street Journal and enjoy game previews, reviews, gameplay videos from IGN, all on-demand.