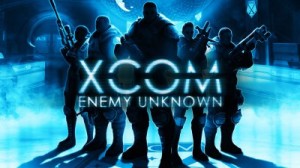 2K Games today announced that a free playable demo* of XCOM: Enemy Unknown, the strategy game from Firaxis Games and winner of over 20 E3 awards, will be available today for Windows PC on Steam at http://store.steampowered.com/app/200510/. Gamers who download the demo will be guided through two levels of the single-player tutorial campaign, experiencing the combat controls and effective tactics for defending humanity against the alien threat. The two tutorial missions will also introduce players to the XCOM base, where soldier training and researching alien technology takes place, and offers a chance to experience the tactical and strategic layers of XCOM: Enemy Unknown. The XCOM: Enemy Unknown playable demo will be available soon for console gamers.
Gamers looking for the ultimate XCOM: Enemy Unknown experience can pre-purchase the game from participating digital retailers (MSRP $49.99) to guarantee the launch bonus of the Elite Soldier Pack. The Elite Soldier Pack will provide the ultimate tools for soldier customization in XCOM: Enemy Unknown, including:
Classic X-COM soldier: Players will instantly receive a new recruit in their barracks inspired by the original X-COM: UFO Defense. The iconic soldier with the blonde, flattop hairstyle will return fully modernized.
Soldier Deco packs: Players can customize their soldier with several aesthetic upgrades to armor suits, including the new Hyperion and Reaper soldier armor kits.
Complete color customization: A variety of colors and tints for all armor sets in the game allow players complete control to customize their squad's look.
A special edition of XCOM: Enemy Unknown for PC (MSRP $59.99) will be available at participating retail locations. This special edition will contain a copy of the game for PC and a number of unique XCOM items, including an art book; fold-out poster of the XCOM headquarters; XCOM insignia patch; and a collection of digital bonus assets such as desktop wallpaper, soundtrack and more.
To pre-order or digitally pre-purchase XCOM: Enemy Unknown for the PC, please visit: http://www.xcom.com/enemyunknown/preorder.
Released in 1993, the original X-COM still reigns as one of the best PC games of all time and has been reimagined as XCOM: Enemy Unknown by the strategy experts at Firaxis Games. XCOM: Enemy Unknown will expand on the X-COM legacy with an entirely new story, enemies and technologies to fight hostile aliens and defend Earth. In XCOM: Enemy Unknown, players will oversee combat strategies and individual unit tactics as well as base management and resource allocation while playing as the commander of a secret global military organization, XCOM. With equal emphasis on deep strategy and intense tactical combat, XCOM: Enemy Unknown will allow gamers to control the fate of the human race by defending against a terrifying global alien invasion.
XCOM: Enemy Unknown is rated M for Mature by the ESRB. For more information, please visit http://www.xcom.com. For the latest news and information on XCOM: Enemy Unknown, become a fan on Facebook at http://www.facebook.com/XCOM.
*Steam account and Internet connection required to access demo.