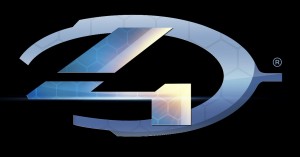 Kicking off the week of Spartan festivities, the Castle Map Pack is launching worldwide today: Monday, April 8. Developed by Certain Affinity in collaboration with 343 Industries, the Castle Map Pack brings players three medium-to-large, maps that emphasize vehicular combat and large battles over stunning open spaces, where team strategy is the key to successfully conquering the battlefield. (1)
Alongside the release of the Castle Map Pack, 343 Industries will introduce Competitive Skill Rank (CSR), a new 1-50 level ranking system which measures your performance in War Games, intelligently matches you against opponents of comparable skill, and displays your rank on your Halo Waypoint player profile. Starting April 8 at 2:00 a.m. PST and ending April 22 at 2:00 a.m. PST, play the Castle Team DLC playlist and reach CSR level 35 or higher at any point on or between dates above, and receive an exclusive Avatar tee. (2)
For the first time, the full campaign of "Halo 3: ODST Campaign Edition" will be available as a standalone digital download on the Xbox LIVE Marketplace.
For content details, including official rules, visit Halo Waypoint.
Wednesday, April 10 – Rank up Your Spartan with Extra XP Challenges
343 Industries will turn up the heat with new "Extra XP" challenges throughout "Halo Week," allowing you and your friends to rank up your Spartan faster by playing online.
With 14 daily and six weekly challenges, players will have the opportunity for extra Experience Points by competing in any "Halo 4" mode, be it War Games, Spartan Ops, or Campaign. These challenges were created specifically for "Halo Week: Drop Shock," designed to reward more XP than standard challenges for players of all skill levels. Daily Challenges can be earned once a day, all week long, so be sure to try and earn as many as you can each day!
For challenge details, please visit Halo Waypoint.
Thursday, April 11 – Spartan Ops Day with Giveaway Opportunity
What "Halo Week" would be complete without a day dedicated to the wildly popular Spartan Ops? Playable in single-player or cooperatively with up to three friends, explore the corners of Requiem in these objective-based chapters, and help uncover the secrets of the mysterious Forerunner world. Starting April 11 at 2:00 a.m. PST and ending April 12 at 2:00 a.m. PST, play and complete any 5 missions of Spartan Ops and receive an exclusive Avatar tee.5
Fans can also replay their favourite missions from Spartan Ops Season One as matchmaking for the entire season begins anew during "Halo Week: Drop Shock," starting with the first episode.
For content details, including official rules, visit Halo Waypoint.
Friday, April 12 – "Halo 4" DLC Sale on Xbox LIVE
On Friday, April 12, there will be a "Halo 4" DLC sale for anyone who has not yet purchased the "Halo 4" War Games Map Pass or the first two individual Map Packs.
Xbox Canada will be featuring social media giveaways throughout the week, so follow us on Twitter and Facebook for chances to win exclusive avatar items during "Halo Week: Drop Shock."
More details on "Halo Week: Drop Shock" are also available on Halo Waypoint: http://www.halowaypoint.com/en-ca/.
About "Halo 4"
"Halo 4" is the latest blockbuster installment of the iconic franchise that has shaped entertainment history and defined a generation of gamers. Developed by 343 Industries, "Halo 4" continues the story of the series' iconic hero the Master Chief as he returns to confront his destiny and face an ancient evil that threatens the fate of the entire universe. "Halo 4" takes the series in a bold new direction by delivering its most epic and explorative campaign yet, alongside an emotionally resonant story and a ground-breaking multiplayer offering unlike anything before it – setting the stage for an epic new sci-fi saga.
1 Halo 4 game, minimum 4GB or greater available storage, and Xbox LIVE Gold membership (each sold separately) required to use this content. If you own the Halo War Games Map Pass, access map packs thru the Halo 4 in-game store. Do not download from Xbox LIVE Marketplace or you will be charged twice. Map Pass included with Halo 4 Limited Edition.
2 For content details, including official rules, visit: http://blogs.halowaypoint.com/Headlines/post/2013/04/08/CSR-Challenge-.aspx
3 Download required; ISP fees apply. Halo 3: ODST Campaign Edition does not include Halo 3 competitive multiplayer functionality or maps.
4 For content details, including official rules, visit www.facebook.com/xbox/notes
5 For content details, including official rules, visit http://blogs.halowaypoint.com/Headlines/post/2013/04/11/Spartan-Ops-Promotion.aspx