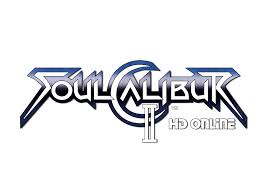 Leading video game publisher and developer NAMCO BANDAI Games America Inc. has released SOULCALIBUR II HD Online for both PlayStation 3 computer entertainment system via the PlayStation Network and Xbox LIVE Arcade for Xbox 360® games and entertainment system from Microsoft. SOULCALIBUR II, considered to be one of the best fighting games ever created, returns to consoles with upgraded HD visuals and an all-new competitive online mode for the first time ever for the title.
Developed by PROJECT SOUL, the elite development team at NAMCO BANDAI Studios Inc., SOULCALIBUR II HD Online reimagines the celebrated title with new high resolution graphics and added online functionality allowing for players to square off against opponents from across the world as their favorite SOULCALIBUR II characters including: Ivy, Mitsurugi, Talim, Kilik, and others. The online infrastructure will feature brand new net code overseen by the PROJECT SOUL development team. SOULCALIBUR II HD Online will also feature all the modes found in the original game including: Arcade, Survival, VS Battle, Time Attack, Team Battle, Practice, and Weapon Master.
SOULCALIBUR II HD Online will also feature special guest characters HEIHACHI from the TEKKEN franchise as well as Todd McFarlane's SPAWN. These two guest characters, originally platform exclusive characters for the original release of SOULCALIBUR II, will be playable on both the Xbox 360 and PlayStation 3 system versions of the game.
SOULCALIBUR II HD Online Launch Trailer:
SOULCALIBUR II HD Online is rated "T" for Teen and carries a suggested retail price of $19.99 on both Xbox LIVE Arcade and the PlayStation Network. For more information regarding the SOULCALIBUR series and NAMCO BANDAI Games America Inc., please visit http://www.namcobandaigames.com and http://www.facebook.com/namcobandai.