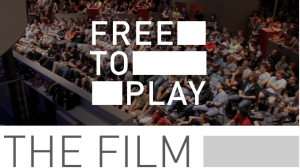 The worldwide debut of Valve's documentary film Free to Play will take place on March 19th.
In addition to the public launch of the film, a public screening and live Q&A session is happening March 18th at the Castro Theater in San Francsico, CA. Seating is limited, but tickets are on sale now (http://freetoplaythemovie.eventbrite.com/)
Created internally at Valve, Free to Play takes an intimate look into the lives of three professional computer gamers. All three speak different languages, and live on different continents. (Asia, North America, and Europe). But they all share a passion for the same online game, Dota 2, and made major sacrifices to train and compete professionally.
The film takes viewers around the globe to meet the players, their families, and their loved ones as they prepare to play for the first $1 million prize ever awarded in pro gaming.
Dota 2 is one of the most played online games in the world with over 7 million active monthly players.
For more information, please visit http://freetoplaythemovie.com