In the mood for a little action this July? How about a little salsa? What about … blocks? If you answered "yes" to any of those questions, we've got some good news for you: Games with Gold has you covered with three fantastic titles this month for Xbox One and Xbox 360. As usual, all games are available only for a limited time*, as part of the Games with Gold program, so jump on them while you can!
"Guacamelee! Super Turbo Championship Edition" by DrinkBox Studios for Xbox One available for download free all of July!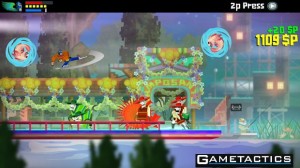 Coming July 2, "Guacamelee! Super Turbo Championship Edition" is a challenging brawler/platformer, arriving via the ID@Xbox self-publishing program for Xbox One. You play Juan Aguacate, a masked Mexican wrestler on a quest to save the President's daughter from the evil, skeletal Carlos Calaca – you'll laugh, you'll cry, you'll elbow-drop jaguars. More than just a meticulously balanced brawler, though, "Guacamelee! Super Turbo Championship Edition" features cleverly hidden secret areas, a vibrant world of wonderment built around the Mexican land of the dead, and a creative ability system that allows for ever-increasing exploration and rewards. "Guacamelee! Super Turbo Championship Edition" will replace June's Xbox One Games with Gold title "Halo: Spartan Assault" so be sure to grab it while you can!
For Xbox 360:
"Gotham City Impostors" by Monolith Productions, Inc.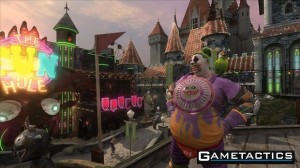 Available July 1-15, we have "Gotham City Impostors," a multiplayer, first-person shooter based on DC Comics' Batman universe. Here, two teams of six players face off against each other using a variety of Batman- and Joker-themed weapons in good ol' deathmatches. Raucous fun, and plenty of it to be had for fans of blowin' stuff up.
"BattleBlock Theater" by The Behemoth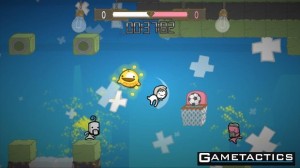 Available from July 16-31, experience "BattleBlock Theater"! You've got nowhere to go but up … on stage. Play single player or co-op to free your friends and save Hatty Hattington! Jump, solve and battle your way through a mysterious theater inhabited by highly technological felines.
* Titles are available as free downloads for a limited time, for qualifying paid Xbox Live Gold members in all markets where Xbox Live is available. Some regions may offer different titles depending on market availability.