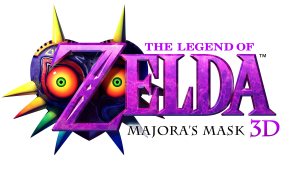 I was lucky enough to play Majora's Mask early, and you can expect a review soon. But for now, here's a sneak peek at what to expect for The Zelda of Zelda: Majora's Mask 3D for the Nintendo 3DS.
The game is a remake of the Y2k N64 classic. The game was so big that it required the Expansion pack, a jumper pack that provided more memory to give the N64 a boost in texture rendering or allow for more content to be played. Good thing technology has advanced, and you don't need anything extra to play this version. And the Visual upgrade is wonderful. Just like Grezzo's other remastering of Ocarina of Time, the extra level of graphic detail brings the world of Termina to life more than ever before. The Bomber Notebook, which was used to keep track of side-quests is back. But it's also been upgraded to be more useful and accessible. The latest unresolved quest will be at the top of the list, and quests that have multiple parts to them will have number markers denoting there might be more to the questline. Quests that are time sensitive will also be indicated with a clock icon.
In fact the game will very clearly let you know everything that gets updated without you having to check it manually. It's a nice upgrade and will act like a de facto strategy guide of sorts.

Some of the side-quests themselves have been slightly altered. I noticed that the quest for the Stone Mask has been altered from it's original location and requirements. I expect it's new location is where the bottle used to be, or maybe it's in the new Fishing Ponds that you can visit. That's right, the Fishing Pond from Ocarina of Time is back. Other changed parts are the flow of boss fights. The second half of one of them has been changed significantly. This makes the fights feel a bit more fresh and renew a bit of that 'first-time experience' feeling from playing a game for the first time.
With the New Nintendo 3DS XL, you will make use of the new extra buttons and circle pad to allow for more control options. Although you can also use the Circle Pad Pro/XL accessories to replicate that effect for those who don't want to get a new console right away. This remake of the original is looking to be the definitive version of the game, and Zelda fans should look forward to visiting (or re-visiting) Termina in the next couple of weeks!