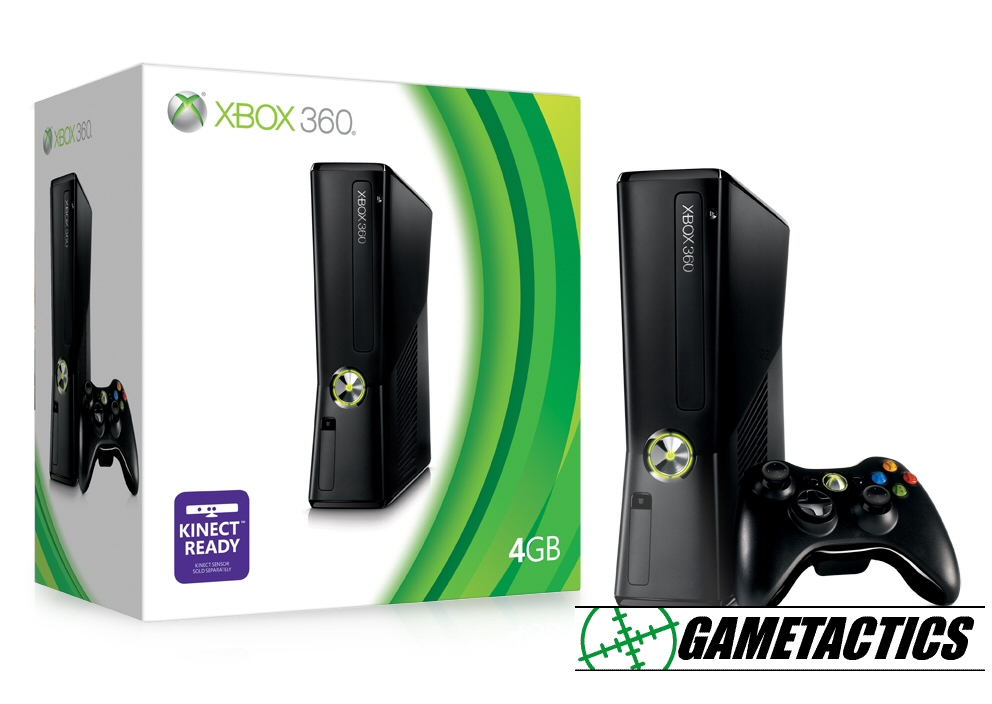 Microsoft sure is busy today with the announcement of a new Xbox 360 4GB console with a "a sleek new design" for only $199.99 CAD/USD. The new Xbox 360 4GB will beginning shipping to stores on August 3rd in North America. Microsoft also announced that the Xbox 360 4GB console with Kinect and "Kinect Adventures" will cost $299.99 CAD/USD. If you already own an Xbox 360, not a problem. The Kinect sensor and "Kinect Adventures stand alone sells for $149.99 CAD/USD.
Microsoft Corp. today announced an all-in-one opportunity to jump into the controller-free fun of Kinect this holiday: the all-new Xbox 360 4GB console, the revolutionary Kinect sensor and "Kinect Adventures" packaged together for $299.99 (CDN/USD ERP). With "Kinect Adventures," players will make their way through 20 adventures, navigating roaring rapids and ducking and dodging through mountaintop obstacle courses and other exotic locations — no controller, wand or balance board required. In addition, existing Xbox 360 console owners can purchase the Kinect sensor with "Kinect Adventures" for $149.99 (CDN/USD ERP). The sensor, which will work with each of the 40 million Xbox 360 consoles currently in households worldwide,1 is uniquely able to track your full body movements, respond to your voice and deliver a multiplayer experience right out of the box.
In addition, the new Xbox 360 4GB console, which begins shipping on Aug. 3 in Canada, will be available for $199 (CDN/US ERP). With a sleek new design, the Xbox 360 4GB console looks great and includes built-in Wi-Fi N, 4GB of internal flash memory, touch-sensitive buttons and a black matte finish.2
"Kinect for Xbox 360 offers tremendous entertainment value for the whole family," said Dennis Durkin, Xbox 360 chief operating officer. "With full body, voice and multiplayer play right out of the box, Kinect is the most unique, complete and affordable way for everyone to enjoy controller-free fun and entertainment."
With more than 15 games available at launch, living rooms will become fitness rooms, dance clubs and sports stadiums. In addition to games, Kinect changes the way you experience entertainment by putting your favorite movies and TV programs all in one place. Begin a movie by simply saying, "Xbox, play," or browse through a list with the wave of a hand. Kinect also creates new ways for friends and family to have fun together. With Video Kinect,3 share a smile with friends and family, as you open a window into living rooms around the world.
Starting today, select retailers are taking pre-orders for the Xbox 360 Kinect Console Bundle at $299.99 (CDN/US) and the Kinect for Xbox at $149.99 (CDN/US).