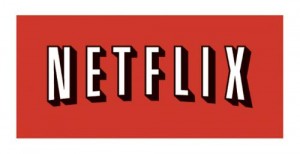 Greg Peters posted on his netflix blog that gamers in the States can now recycle their Netflix discs because you can now rent movies without inserting the disc. Just download it from the Wii Shop channel or the PlayStation 3 Store. Canadian gamers already had the PlayStation 3 app, so they aren't affected, however: If you just ordered a Wii disc, don't bother waiting for it, it's in the Canadian Wii Shop Channel today so you can start watching movies and tv shows right now.
This is Greg Peters, VP of product development here at Netflix. If you instantly watch movies and TV shows from Netflix on a Nintendo Wii or a Sony PS3, here is the news you've been waiting for: starting today, you'll be able to watch movies and TV shows without inserting an instant streaming disc into your console. Once you've downloaded the new application, you can recycle the current streaming discs or keep them as a souvenir.
In addition to removing the need for discs, we've developed a new user interface on both applications that significantly improves the experience. The new applications will allow you to search for content directly from the device and you'll also be able to view an increasing portion of our content library with subtitles or alternate audio tracks.
There is even more good news for PS3 owners: starting today you'll be able to instantly watch some movies and TV shows in 1080p high definition with Dolby 5.1 channel surround sound.
Netflix, Inc. and Dolby Laboratories, Inc. today announced that Netflix has selected Dolby Digital Plus to deliver 5.1-channel surround sound for TV shows and movies streamed instantly over the Internet. Beginning October 18, the PlayStation 3 (PS3™) computer entertainment system from Sony Computer Entertainment, Inc. will be the first consumer electronics device to support 5.1-channel surround sound on movies streamed from Netflix. Netflix said more devices would be added over time to support streaming digital surround sound.
"Netflix is committed to delivering an unparalleled experience to its members who watch TV shows and movies streamed instantly over the Internet," said Greg Peters, Netflix vice president of product development. "Netflix required an audio solution that could efficiently deliver an outstanding surround sound experience for a wide range of consumer devices. Dolby Digital Plus proved to be the best solution to meet our needs and the needs of our device partners."
Dolby Digital Plus supports up to 7.1 channels of premium-quality surround sound and allows consumers to enjoy outstanding high-definition audio from broadcasts, streaming and downloaded media, and Blu-ray Disc™. To date, tens of millions of TVs, set-top boxes, Blu-ray Disc players, Audio/Video receivers, and mobile phones have shipped with Dolby Digital Plus.
"Dolby Digital Plus makes the online entertainment experience rich, realistic, and memorable," said John Couling, vice president, marketing, products & platforms, Dolby Laboratories. "Dolby is excited to be working with Netflix and its partners to provide premium Dolby surround sound to Netflix subscribers. This collaboration will enable subscribers to enjoy movies and TV shows presented in surround sound just as the artists and directors intended."
Dolby Digital Plus is a sophisticated audio system based on Dolby Digital that has been adopted by many of the world's leading broadcasters, TV and set-top-box manufacturers, and device makers to provide consumers with full digital surround sound. It is designed to adapt to the changing demands of entertainment delivery while retaining compatibility with existing Dolby Digital 5.1-channel home theater systems.