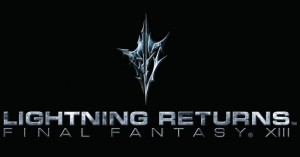 SQUARE ENIX today released a new trailer for LIGHTNING RETURNS: FINAL FANTASY XIII featuring the epic battle system in which the FINAL FANTASY XIII series is known for. The trailer guides viewers through the new action-oriented battle system where strategy, customization, and knowing when to guard or evade from enemies will be the key to survival.
The new "Evolution of Battle" trailer can be viewed on YouTube and downloaded on the press site.
LIGHTNING RETURNS: FINAL FANTASY XIII will be available for the Xbox 360 and PlayStation 3 systems and for digital download on the PlayStation Network for $59.99 on February 11, 2014. The collector's edition will be available in limited quantities for both platforms and will be sold exclusively at the Square Enix Online Store for $89.99.
LIGHTNING RETURNS: FINAL FANTASY XIII Trailer: